Solutions for Growth and Efficiency
UHY-MAC excels in serving the Micro, Small, and Medium Enterprises (MSMEs) market, which accounts for nearly 99% of the country's economic enterprises (DTI, 2020).

Our expertise extends to fraud audit, tax reviews, internal control systems, cost structures, and attestation functions, enabling us to significantly impact the business sector, including large corporate players. We emphasize areas of improvement to strengthen clients' internal control and reporting systems, enhancing their decision-making processes.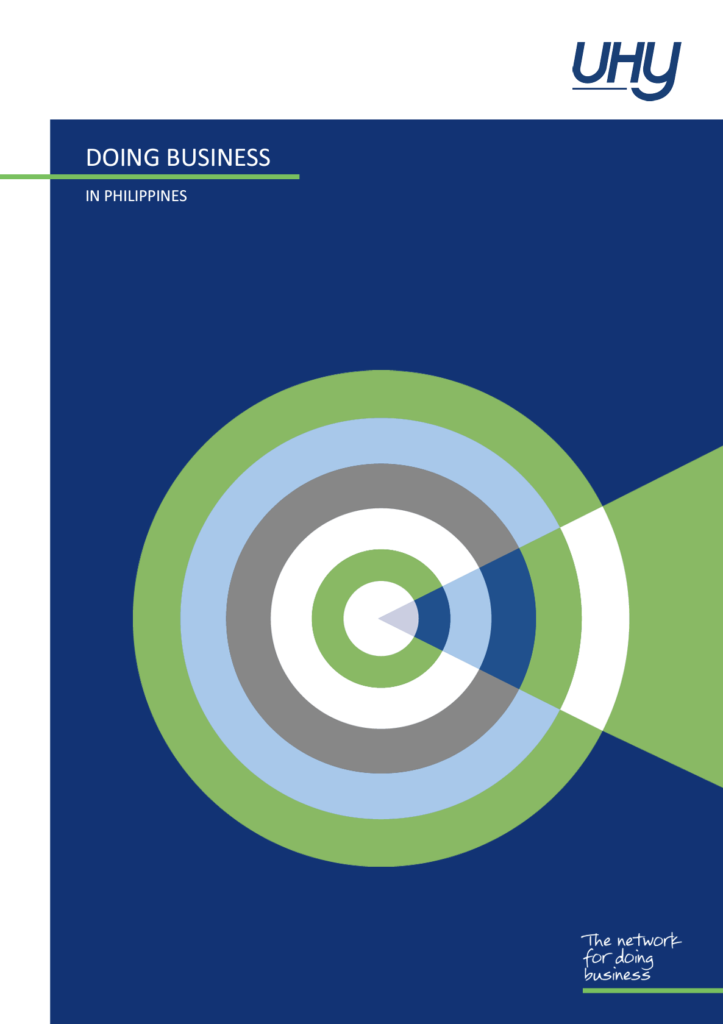 Doing Business in the Philippines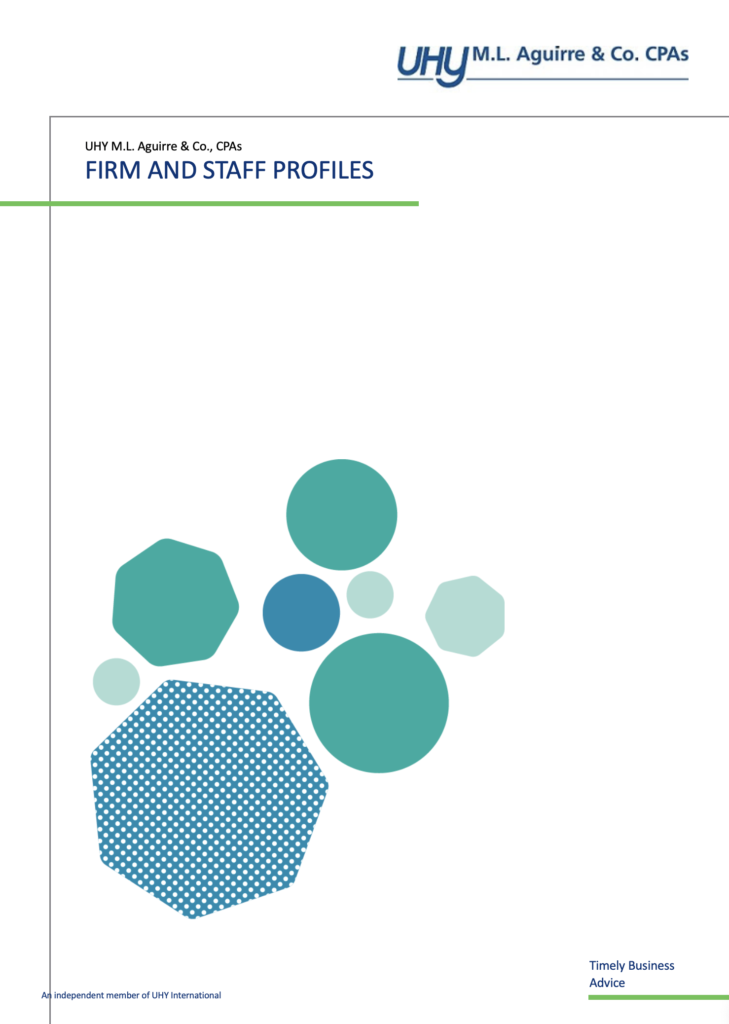 A TRUSTED & ACCREDITED PARTNER
Powerful Global Connections.
Personalized, Professional Service.
UHY M.L. Aguirre & Co., CPAs is a member of Urbach Hacker Young International Limited, a UK Company, and forms part of the international UHY network of legal, independent accounting and consulting firms.

Our firm complies with government and industry standards and holds major accreditations from regulatory bodies such as the SEC, BSP, IC, NEA, CDA, PRC BOA, BIR, and PCAOB, solidifying our position in public accounting practice.
Our Core Beliefs and Values
We believe in developing a core of dedicated and competent professional staff through selective hiring, excellent training and development, a continuing program of professional education, and competitive compensation and benefits.
We believe in adhering to the highest professional and ethical standards to ensure the quality of our services.
We believe in ascribing the utmost importance to our clients' interests.
We believe in an authentic work ethic founded on trust, fairness, and social responsibility.
We believe in developing a comprehensive array of services to encompass attestation, assurance, tax, and other advisory and related services to better serve our clients.
UHY-MAC is proud to employ a team of highly-qualified professionals to provide a wide variety of individual and corporate financial services.
Michael "Mhike" L. Aguirre, CPA, MBA, MST
Founding & Managing Partner, UHY M.L.A & Co., CPAs
Michael 'Mhike' L. Aguirre, is a seasoned accountant, progressive leader, and an agent of change who has guided the accredited firm to serve a wide spectrum of clients.
A partner since May 2008, Ruel has performed various statutory, tax and special audit engagements and reviewed, designed, and implemented accounting and internal control systems.
Eliseo A. Aurellado, CPA, MBA, PhD
Eliseo or "Ely" has forty-one (41) years of accumulated experience in accounting and finance in public practice, private companies, and in the academe.
With more than 14 years of experience in Philippine and International Taxation, Corporate and Internal Audit, Dondon also speaks at seminars and webinars on a variety of topics.
Ali is a lawyer and CPA with over 15 years of experience in public accounting, tax and legal services, management advisory and administration, and much more.
Andrew has been involved in various audits, litigation support and business advisory with Companies that are engaged in Retail, Manufacturing, Service, Real Estate, Microfinance and Pharmacy.
A TRUSTED & ACCREDITED PARTNER
Contact us to find out how our team can help your business thrive.